How can I tell you about my requirements for products or orders?
You can leave us a message on the page confirming the order. Or you can Email us with your request and tell us your order number after placing the order.
Please note: There are some requirements that cannot be reached. Please contact us before you leave a message to confirm whether the request can be fulfilled.
PC: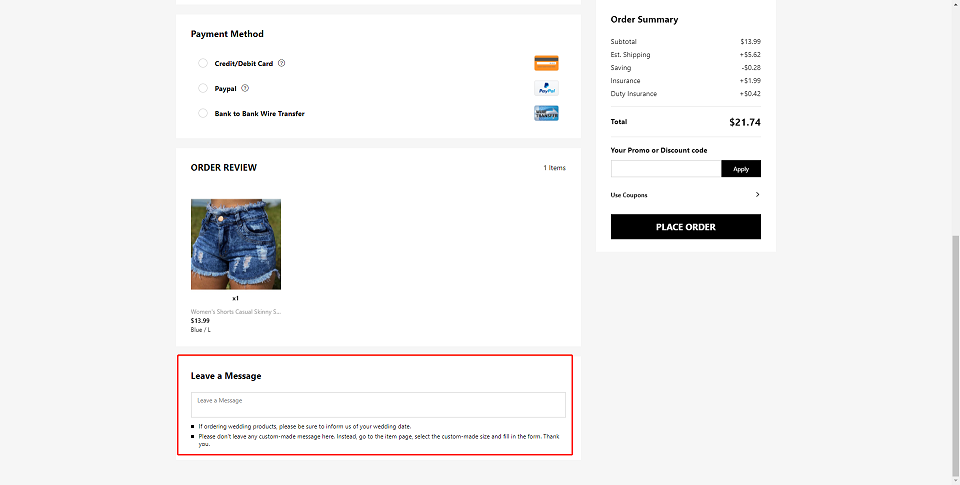 WAP: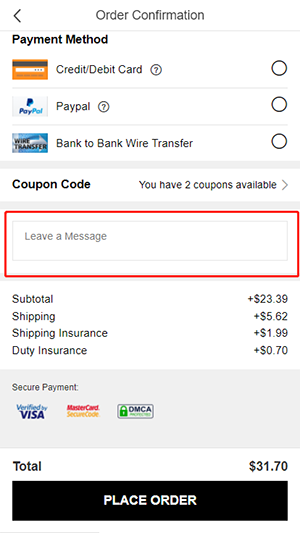 APP: