How to confirm the processing time of the products?
You can check the processing time of the item (current size and color) under the size and color selections. If the item you are viewing is a 24-hour shipping item, you will see a "24-Hour Ship" icon under the price. If you have time requirements, please contact us before placing an order, we will try our best to coordinate the time for you.
Please note: For some products that show the "24-Hour Ship" icon, it may be only part of the sizes or the colors can be shipped within 24 hours. After selecting the size and color, the processing time will be displayed as the actual time required.
PC: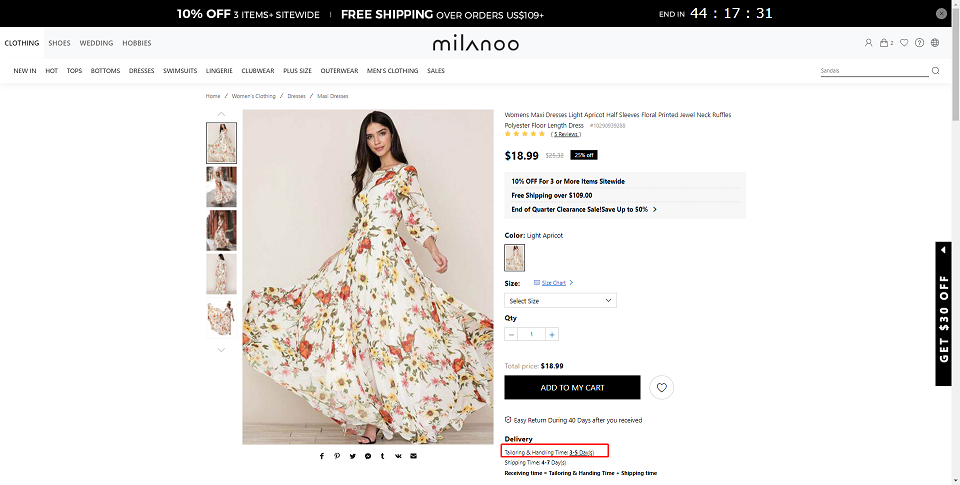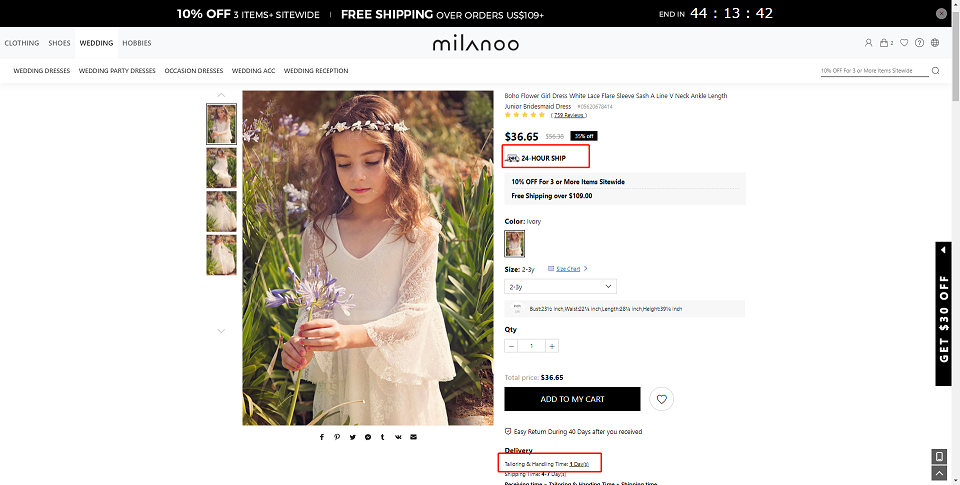 WAP: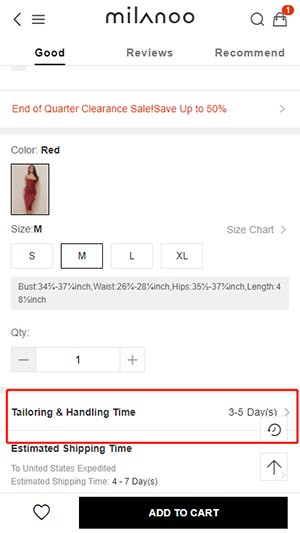 APP: